Our dentists and team here at K.I.S.S. Dental Care are committed to your oral health and overall well-being above all else. To support this, we work with different specialists to ensure that you are receiving the absolute best dental care in Balmville, New York, that we can provide. Learn more below, then contact us at 845-476-3992 to learn more and set up your appointment with Dr. Ung-Gin Yoon and associates.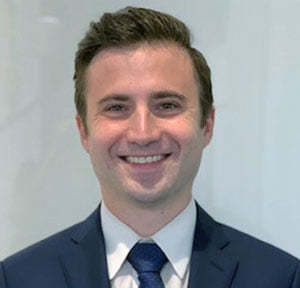 Dr. Eliezer Brecher – Oral and Maxillofacial Surgery
Dr. Brecher graduated from Harvard University School of Dental Medicine for his doctoral degree and completed his training in Oral and Maxillofacial Surgery at Tufts University School of Dental Medicine. He provides a full scope of surgical services in dental implants, extractions, bone grafting, corrective jaw surgery and oral-facial reconstruction.
Dr. Korlei Mensah – Pediatric Dentistry
Dr. Korlei Mensah is passionate about caring for each child in a calm, comforting manner. She strives to educate parents and children about their oral health, and in the prevention of dental caries. Dr. Mensah's priority is to make each child's visit to the dentist a fun and pleasant one. Dr. Mensah is on faculty at St. Barnabas Hospital Health System in the Bronx, where she enjoys teaching and training future pediatric dentists. She is a Board Certified pediatric dentist, having received both her Bachelors of Arts and dental degree from the University of Pennsylvania. Following dental school, she completed a general practice residency at St. Luke's-Roosevelt Hospital in Manhattan. Dr. Mensah obtained her specialty training in pediatric dentistry from St. Barnabas Hospital in Bronx, New York, where she served as chief resident. Dr. Mensah is a Diplomate of the American Board of Pediatric Dentistry. She is currently a member of the American Academy of Pediatric Dentistry. In her spare time, Dr. Mensah enjoys tennis, traveling, and spending time with her husband and two children.